Certified Tesla Powerwall Installer in the San Francisco Bay Area
Reliable, Clean, Safe, Quiet & Environmentally Friendly Energy Storage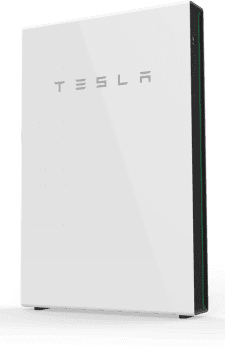 ​Although Tesla is widely known as the industry leader for electric vehicles, their advanced technology holds exciting possibilities for the renewable energy industry as well. Tesla solar products are an excellent investment both in terms of your property's value and your peace of mind.
Based in Mountain View and serving the entire San Francisco Bay area, Cobalt Power Systems Inc. is proud to be a Certified Installer of Tesla's innovative Powerwall energy storage system.
Benefits of a Tesla Powerwall System
When paired with a well-designed solar power system, a Powerwall offers a wide range of benefits, including:
Reliable, clean, safe, quiet, and environmentally friendly
Cost-effective
Increased energy savings and peace of mind
How Much Power Does a Tesla Powerwall Store?
The optimum design for a Powerwall system will depend on the home's energy usage and the amount of backup desired. Cobalt designs each Powerwall system to the specific needs of the home and the homeowners. Most of our Powerwall systems include three to five Tesla Powerwall units, and we have done systems up to twelve Powerwalls per home. We have completed over 550 Tesla Powerwall installations all over the Bay Area.
Reliable Energy Storage Solution
The most obvious advantage of a Tesla Powerwall is as an energy storage system. While a solar power system can often help you avoid the consequences of a utility outage, there are instances where backup power is necessary to keep your lights on. With a Tesla Powerwall system you can tie multiple batteries together for extended run time, or you can set up a side-by-side system to handle an increased energy load.
How Many Solar Panels Does it Take to Charge a Tesla Powerwall?
The amount of solar panels needed to charge a Tesla Powerwall system can vary. The weather conditions, cloud coverage, and other such factors can have an influence on the number of panels needed. For example, if your home or business experiences a lot of cloudy weather more panels may be needed to adequately charge the Tesla Powerwall. However, we recommend consulting with a San Francisco Bay Area solar expert from Cobalt Power Systems Inc. to best determine if any additional panels are required.
When paired with solar panels, the Tesla Powerwall will charge throughout the day, as your panels generate more energy than the property is using during that time. By utilizing your solar panels and the Tesla Powerwall system together, you can keep your power running longer in a cost-effective, energy-efficient, and reliable way.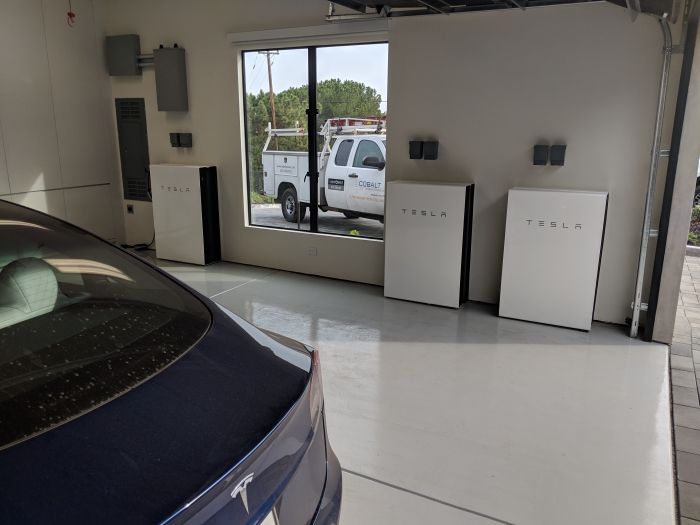 Add this exciting Tesla solar product to your property today. If you are interested in installing a Tesla Powerwall energy storage system in your San Francisco Bay Area home or business, contact Cobalt Power Systems Inc. today at (650) 817-7791.