Types Of Commercial Solar Panels
Rooftop Solar
Commercial buildings with large rooftops are well-suited for solar installations because solar requires a decent amount of roof space. A large flat roof provides the structural element to mount the commercial solar panels to and it makes for an easy interconnection into the existing electrical system. And it's the most cost-effective solution to go solar.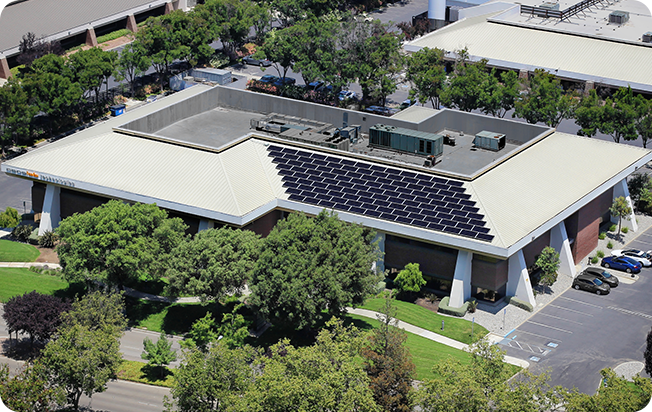 Solar Carports
Solar carports provide shaded areas for vehicles to park beneath while also producing energy to offset customers' electric bills.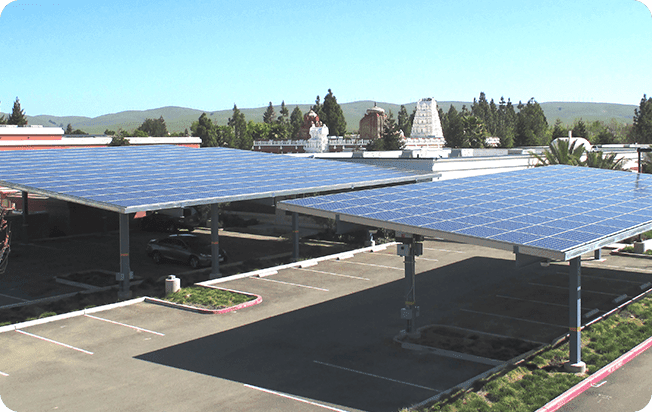 Ground Mounts
A large parcel of land can be an ideal location for a ground-mounted solar system. Ground-mounted systems can be easily maintained as they are readily accessible. Ground mounts can also allow for design flexibility – maximizing solar production.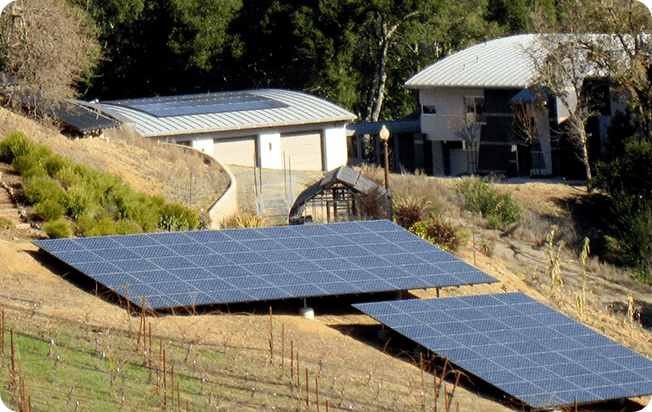 How a Solar PV System Can Benefit Your San Francisco Bay Area Business
The cost of energy is expected to rise significantly over the next few years. More and more businesses are choosing solar energy to reduce energy costs and adopt a greener image.
As San Francisco Bay Area solar installers, we can share with you plenty of great reasons for your company to switch to solar:
Great return on investment
Helps control costs and lock in expenses
Positive for the environment and for a "greener" image
Increases the value of your building
Government incentives can pay up to 60% of your total costs
Demonstrating a Commitment to the Environment
By installing a PV system, your company will be recognized as a green business that contributes to the reduction of harmful greenhouse gases while reducing energy spending. Not only will that reduction in harmful greenhouse gasses and carbon imprint help people across the country, but the savings you see in your energy bill will also help your own bottom line.
As important as helping the environment in any way may be, it's hard to overstate what switching to solar can do for your business right now. If you think going solar is right for your business, contact our San Francisco Bay Area solar panel installers today to speak with our experienced System Designers and Solar Project Specialists to go over your specific needs and put together a plan that works for you.
Different commercial solar panel installation methods include:
Ballasted systems: Require fewer roof attachments and are installed more efficiently

Roof-integrated systems: Minimize solar system weight by integrating into the existing structure of the building

Carports: Carports are more expensive than roof-mounted systems, but they provide shade for parking spaces and make great use of available property
Solar Panel Installation Reviews
At Cobalt Power Systems our solar installers put you and your business's best interest first. Our goal is to reduce your energy costs and your carbon footprint. Read our solar panel installer reviews to see why customers choose us when they're looking for the best solar panel installation companies.
For expert San Francisco Bay Area commercial solar panel installation, contact Cobalt Power Systems Inc. today at (650) 817-7791!