San Francisco Bay Area Solar Panel Installation
Solar Installers Serving Residential Customers throughout the Bay Area
When it comes to saving money on energy bills, there are few better ways than installing solar panels on your property. Our team here at Cobalt Power Systems Inc. is committed to providing you with professional, high-quality services you can rely on so you can enjoy the benefits of solar power as quickly as possible.
Whether you are looking for a grid-tied PV, an energy storage system, or both, we can work with you to find the perfect solution for your needs. Our dedicated Bay Area solar installers have years of experience and are passionate about helping our community tap into the clean and plentiful power of the sun.
To learn more about your options for solar installation, give us a call at (650) 817-7791 or contact us online!
Benefits of Installing Solar Panels
It is difficult to overstate the benefits of bringing solar power into your home.
Just a few of the things homeowners with solar enjoy include:
Savings from rebates and tax credits: There are federal tax credits being offered as an incentive to make the switch to solar. The federal tax credits are currently 30% of the cost of installation.

Decreased utility costs: If there is anything that the state of California has in plenty, it's sunshine. By taking advantage of the readily available solar power, you will decrease your monthly energy bills – possibly even eliminating them altogether.

Increased property values: Solar panels can significantly increase your home's value, and studies have shown that buyers are consistently willing to pay more for homes with PV systems.

Contributing to environmental health: Harnessing solar energy means using fewer fossil fuels, which are not only limited and expensive but harmful to the environment.
How Long Do Solar Panels Last?
Most solar panels are designed to have a lifespan of 25 to 30 years. However, many panels continue to generate electricity even after this period, albeit at a slightly reduced efficiency. It's important to note that the actual lifespan can vary depending on factors such as the quality of the panels, maintenance, weather conditions, and regular wear and tear.
San Francisco Solar Panel Installation: Is It Worth It?
California as a whole is blessed with a high average of sunny days every year, and the San Francisco Bay Area is no exception. With all of that sunshine, going solar makes a lot of practical and financial sense. If you're wondering whether it's worth it to install solar panels, we're here to tell you it most definitely is. With a carefully-designed solar system, you can harness all of that free energy from the sun, lower your carbon footprint, and promote greater energy independence, not to mention solar panels are a smart way to add value to your home. If you have questions about the cost of solar panels, financing options, and current incentives, don't hesitate to give us a call today.
Schedule Your Appointment Today
As the first-ever SunPower® Elite Dealer and the SunPower Dealer of the Year in 2011, our team is proud to offer extensive knowledge and experience in our industry. We strive to provide our customers with the highest quality service and workmanship available, no matter what.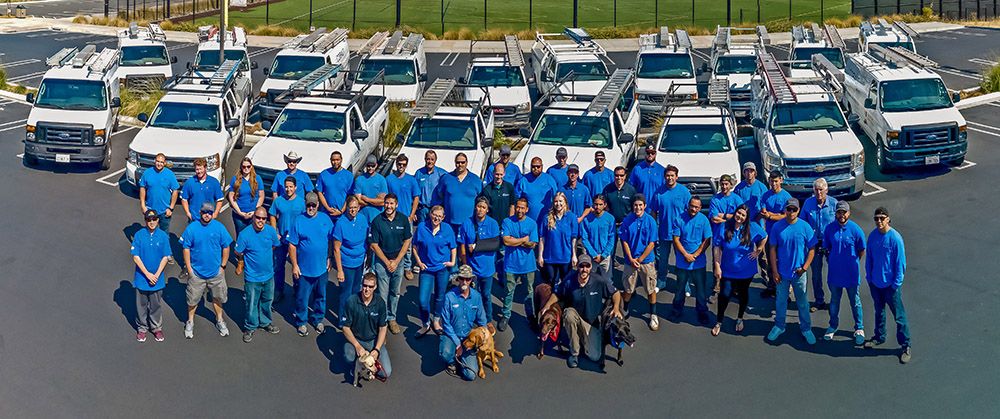 Contact our Bay Area solar installers today at (650) 817-7791 to schedule an appointment with our team!